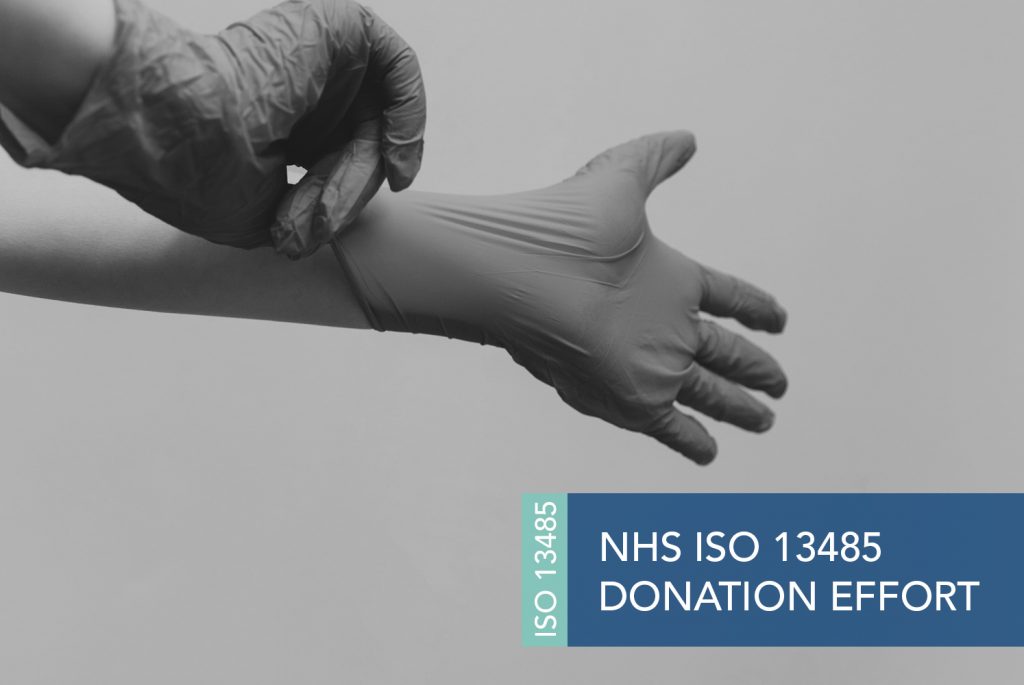 NHS ISO13485 Donation Effort
April 8th, 2020 By Ellie Skull
In the last few weeks communities and businesses have come together in response to Covid-19 and to show support for our NHS. Seemingly overnight, companies started developing systems to help with producing masks, lab coats, ventilators, and other lifesaving equipment and products. The vastness of this has been incredible.
Producing these materials quickly is essential, however the safety and effectiveness of these products are even more so.  Therefore, following proper processes and management systems are just as important to ensure safety standards are adhered to.
IMSM are sharing our ISO tips and tricks to help businesses maintain and improve their management systems. We also understand now is the time for organisations to come together to support businesses and their community. IMSM have always been dedicated to educating organisations on best practices and optimizing success, now more than ever we believe in the importance of this.
Therefore IMSM, in order to promote medical safety and support our NHS, will be donating 5% of every ISO 13485 medical device standard sold now until the end of June 2020 to the local organisations NHS Trust.
For additional information, please reach out to us at info@imsm.com
IMSM
Contact Us
For a free quotation or remote presentation by an ISO specialist, contact us today!
IMSM Ltd Head Office
The Gig House
Oxford Street
Malmesbury
Wiltshire
SN16 9AX
Tel:
+44 1793 296704