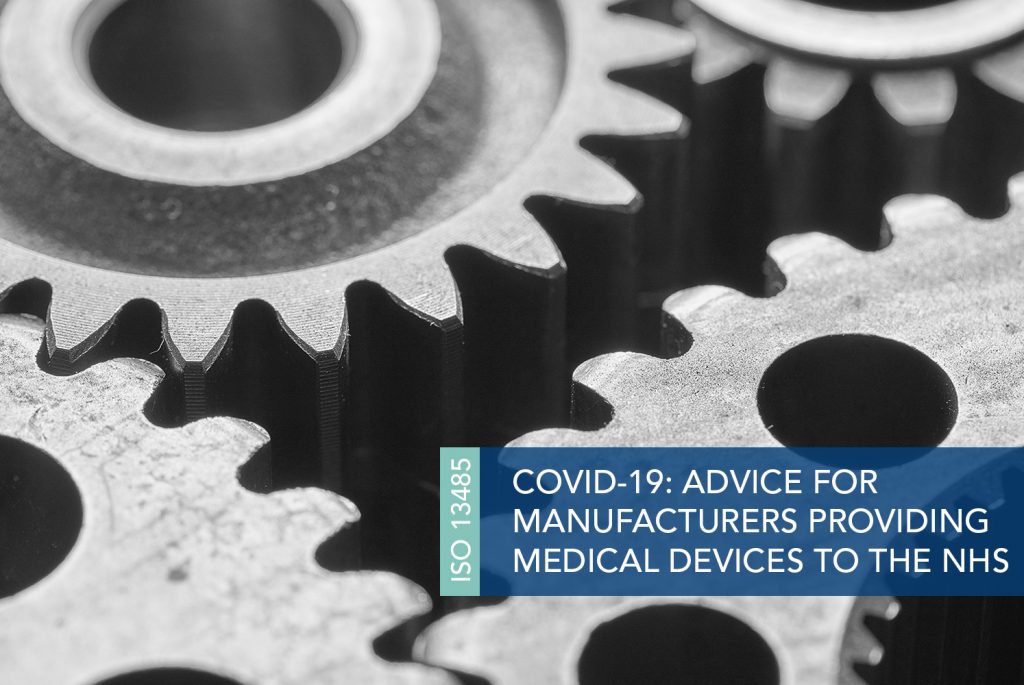 Covid-19: Advice for manufacturers providing medical devices to the NHS
May 18th, 2020 By Marketing
With the strain that Covid-19 is placing on NHS resources, the government is reaching out to manufacturing firms to assist with the production of medical equipment. Equipment such as ventilators are vital in the treatment of people whose lungs have been damaged by the Covid-19 infection, and the country simply doesn't have enough to support all those who are infected.
To provide medical devices to the NHS and other EU markets there are naturally some regulations that you need to meet to prove the equipment is suitable for use. Let's explore these in a little more detail.
Medicines and Healthcare Products Regulatory Agency
In the UK medical devices are given a classification based on the level of risk associated with using them (ranges from class I to class III). Ventilators, for example, are given classification IIb which means they are 'medium to high' risk. This means they must be approved by the MRHA regulating body before they can be provided to hospitals.
As non-medical device manufacturers do not have a license from MRHA to produce ventilators they will need to undergo extensive quality assurance to achieve this license.
Quality Management System
You must meet the EU regulation on medical devices before your medical device can be provided to the NHS. Article 10 of the regulation states that you must have a quality management system (QMS) in place, that is documented, implemented, maintained, and kept up to date.
Many manufacturers will already be certified in ISO 9001. This standard is designed to help organisations ensure they meet the needs and expectations of both customers and other interested parties, based on internationally recognised quality management principles set out by the International Standards Organisation. This is a generic standard and relates to the manufacture of any product.
ISO 13485 is specifically designed for medical device manufacturers. ISO 13485 is designed to be used by organisations throughout the life cycle of a medical device; from initial conception to production and post-production, including final decommission and disposal. It also covers aspects such as storage, distribution, installation, and servicing, and the provision of associated services.
It sets out the requirements for organisations that are required to demonstrate their ability to provide medical devices that consistently meet client and regulatory requirements. Having ISO 13485 is therefore a way of helping manufacturing firms to meet the requirements set by the MHRA.
IMSM are currently assisting many of our clients as they either modify or introduce new production to meet the global response and requirement for medical devices. For every standard of ISO 13485 sold we will be donating 5% of the cost to your local NHS trust.
If you want to get involved in helping provide masks, ventilators and other life saving equipment to our hospitals – get in touch with us to see how ISO 13485 can ensure what you're providing to the front line is safe and up to standard.
Contact Us
For a free quotation or remote presentation by an ISO specialist, contact us today!
IMSM Ltd Head Office
The Gig House
Oxford Street
Malmesbury
Wiltshire
SN16 9AX
Tel:
+44 1793 296704