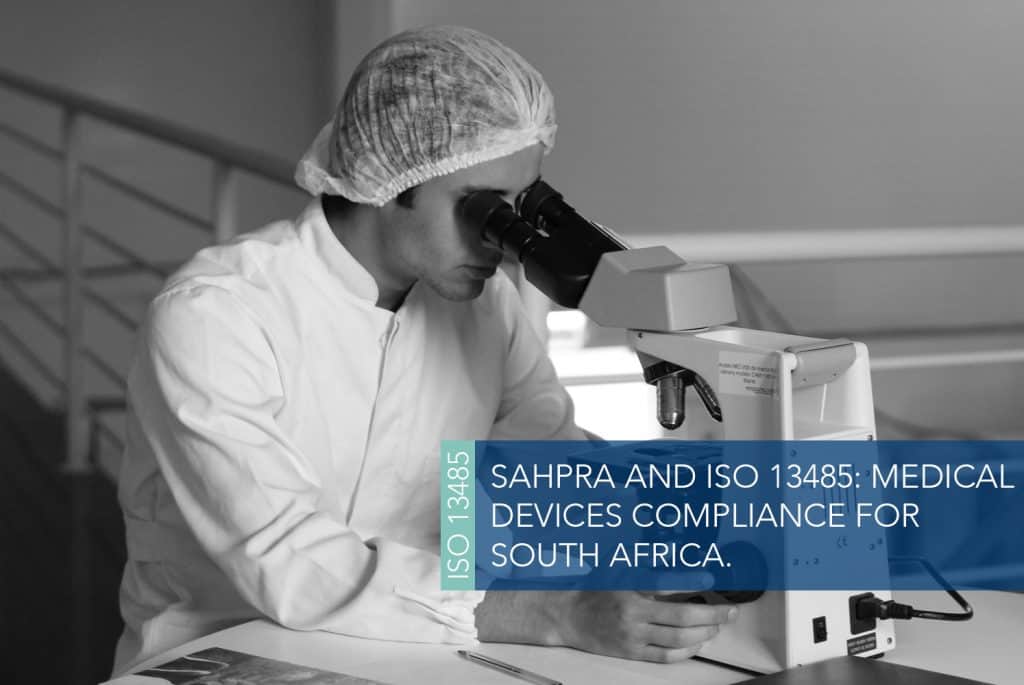 SAHPRA and ISO 13485: Medical Devices compliance for South Africa
Julie 7th, 2021 By Alfieraff
Medical safety is of the utmost importance, with the safety process starting well before patient care. Medical devices are designed to improve health and save lives. Therefore, medical devices compliance is essential to the success of all parties. Regulatory bodies, like SAHPRA (South African Health Products Regulatory Authority), have strict requirements to ensure medical devices are created with quality products that are safe to use. "SAHPRA is an entity of the National Department of Health, created by the South African Government to ensure that the health and well-being of human and animal health is at its core."
Globally, one of the best ways to comply with these regulations is with the internationally acknowledged ISO 13485 Management System, a symbol of quality no matter what language.
What are SAHPRA's guidelines for medical devices?
A valid SAHPRA (South African Health Products Regulatory Authority) medical device establishment licence is necessary for Medical Device companies operating in South Africa. There are three types of licences available for medical device companies:
Manufacturing

Distribution

Wholesale
According to their website, part of the application to obtain a SAHPRA medical device establishment licence includes declaring the status of your quality management system. "Upon renewal of the SAHPRA licence, manufacturers and distributors will have to provide evidence of ISO 13485 certification for the company by an accredited conformity assessment body."
In addition to ensuring that establishments have proper quality management systems in place, SAHPRA is also responsible for ensuring that the actual medical devices marketed in the country are safe, effective and of good quality.
ISO 13485 doesn't just give you the ability to comply with the SAHPRA standard; it also will give your business a plethora of benefits, including system management, risk analysis and quality control. With ISO 13485, you open the door to possibilities, growing your business while staying compliant with the latest regulations.
ISO 13485 certification in South Africa
As an international symbol of quality, it is understandable why holding the ISO 13485 Medical Devices standard is required for a SAHPRA license. Obtaining ISO 13485 can seem like a significant obstacle for some businesses; however, you are not alone. IMSM is uniquely positioned to assist companies within the medical devices industry to implement an ISO 13485 Quality System and have supported South African businesses in achieving ISO success since 2008.
Our team of ISO experts have years of experience working with companies throughout the medical industry. Through this experience, we understand a lot of the frustrations that companies are facing. However, we also understand and can show you how ISO could resolve these frustrations and bring continuous improvement to your business. This knowledge is shared with your business, and your qualified Assessor will guide you through the implementation to ensure the best result.
Contact Us
For a free Quotation or On-Site presentation by an ISO Specialist, contact us today!
Pacific Heights Investments 212 Pty Ltd.
2nd Floor, Office 46,
102 Stephen Dlamini Road,
Musgrave, Durban 4001
Tel:
031 313 9343