Ontario
Local ISO Certification Specialists in Ontario

Ontario
As the leading manufacturing province in Canada, Ontario is an industrial powerhouse on the world's stage. Home, not just to a thriving automotive sector, but leading financial services and IT services.
At IMSM, share the Ontarian commitment to excellency in business and we are committed to helping companies in the province fulfill their potential by upholding international best practice standards. Whether you're a huge, well established corporation looking for ISO 9001 or ISO/TS 16949 certification or a fledgling tech start up chasing ISO 27001 Information & Data Security Compliance, we are here to help you every step of the way.
You don't have to tackle ISO certification alone, get in touch with our local Ontario team today.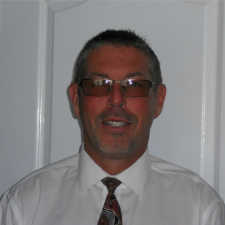 Mike Harnden
MikeHarnden@imsm.com
905 926 1088
My exceptional interpersonal and effective communication skills enable me to integrate with my clients and colleagues to develop valuable business relationships that inspire confidence. This is further enforced through my passion to deliver the very best in business solutions to my clients. As an ISO specialist I am able to adapt quickly and efficiently to a working environment. Fully trained and conversant in, ISO 9001 (Quality Management Systems), ISO 14001 (Environmental Management Systems), ISO 45001 (Occupational Health and Safety), ISO 27001 (Information Security Management Systems), ISO 22000 (Food Safety Management Systems) amongst other standards.
With many years of experience helping various Canadian Companies adopt the world renowned ISO Quality standards to improve their business systems, I would be very happy to have the opportunity to speak with you about your business requirements and to advise how an ISO standard can offer you the competitive edge.
Contact Us
For a free Quotation or On-Site presentation by an ISO Specialist, contact us today!
IMSM Canada Ltd
The Exchange Tower, PO Box 427
130 King Street West, Suite 1800, Toronto
Ontario, M5X 1E3
Tel:
416 777 6700