British Columbia
Local ISO Certification Specialists in British Columbia

British Columbia
British Columbia is a province on the prowl, ready to pounce on burgeoning and booming business. Home to over two and a half million hardworking inhabitants, there's nothing that B.C. Canucks don't thrive at.
Here at IMSM Canada, we apply that same commitment and drive towards showcasing best practice standards. Why should your business be any different? It doesn't matter if you're a Vancouver tech start up gunning for that all important ISO 20000-1:2011 certification, or a tourist trap eatery in Whistler wanting to boost your creds with ISO 22:000:2005, all B.C. businesses should strive to be all they can be.
You don't have to go it alone. At IMSM we want help you along your ISO certification journey, our expert British Columbia team will hold your hand every step of the way. So don't delay, call IMSM today.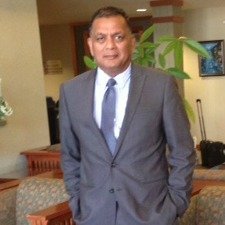 Shashi Raman
ShashiRaman@imsm.com
604 307 7926
Having spent years running an electronic engineering business since the 1990's, I have a firm belief that conforming to and maintaining meticulous standards of quality, environmental, health & safety (among many other ISO standards) was instrumental to running an efficient, customer focused and profitable business.
I am also passionate about having a business plan that compliments an organization's forward progress – I believe that a positive attitude leads to excellent leadership values, motivated workforce always brings better results from owners to customers.
Being in ISO standards business now, I now utilise my decades of senior management experience to my clients' benefit. ISO standards complements a company's overall processes, procedures – combined with a strong commitment to marketing products and services effectively, this is a winning strategy for a business to emerge as the leader of the pack.
I like to embrace solutions for my clients across the BC region ranging from SMEs to large corporations. I specialize in quality ISO 9001, environmental ISO 14001, health & safety, IT ISO 27001 & information technology ISO 2000-1, aerospace as9100 REVC, food safety FSSC/ ISO 22000, plus the additional standards that IMSM offers.
Since 2009, I have managed the BC region, this ranges from northern BC, Okanagan region, Vancouver Island, Kootenay to all of the lower mainland. I have dealt with hundreds of clients in this region over that time. My passion and years of expertise equips me to listen to my clients' needs and wants and then offer solutions for improving their business processes, as well as expand their marketing opportunities locally to globally, maintaining continuous improvement at all times.
My other areas of focus include accountability, traceability, consistencies, customer satisfaction and supplier chain management.
In my spare time, I am an avid golfer. Being a founder of a successful golfing association – I love this game. I also travel for work and pleasure. I love the warm weather, beaches (not bias but it's the Fijian in me speaking) and cycling.
Contact Us
For a free Quotation or On-Site presentation by an ISO Specialist, contact us today!
IMSM Canada Ltd
The Exchange Tower, PO Box 427
130 King Street West, Suite 1800, Toronto
Ontario, M5X 1E3
Tel:
416 777 6700