Success with ISO certification
Organisations that achieve ISO certification enjoy proven benefits such as an increased return on investment (ROI), increased client base and cost savings as a result of improved efficiencies. To read about the experiences of some of our valued clients, see the testimonials below.
For an informal discussion on how ISO standards can benefit your business, contact IMSM today to arrange a no obligation meeting with your local IMSM area Manager.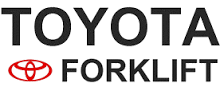 Toyota Forklift
"With the decision to take our company to the next level in Quality and Environmental Management made, we sourced IMSM to help us with the mammoth task of getting this done from our Durban office and then to three major branches in South Africa. Each branch holds its own certification, but the "mothership" is in Durban. What a pleasure it has been to work with their consultants and assessors. Invaluable advise and input was given, which made the whole process smooth and without problems. With certification done and dusted, it is with no surprise that we will not think of any other service provider to take us through the transition phase for the new standards. "
Toyota Forklift, Elize Koster - Regional Sheq Officer/National ISO Coordinator

Toureen Mangan
"Our health and safety policy was very robust, but this has now been tweaked to conform to ISO and is stronger as a result"
Scott Carr, Health and Safety Manager, Toureen Mangan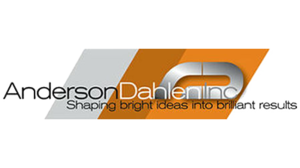 Anderson Dahlen
Anderson Dahlen are contract manufacturers, specialising in the machining, welding, fabricating and assembly of stainless steel.  80% of their business is related to the food processing industry, providing stainless steel equipment.  It took Anderson Dahlen 8 months to become certified. "Our IMSM Assessor put in a lot of time and effort; they did a really good job for us, helping to organise what we had here.  We had a lot of the pieces in place, they just weren't put together, which IMSM helped us to do.  We have a system in place now and we continually follow up on everything. "The locality of the IMSM Area Manager was a real plus for us.  To have someone local to us who we could ask questions, get answers and go back and forth easily was a big factor for us. "The process went well, IMSM did a great job working with us, we really appreciate how IMSM helped us to organise the company.  IMSM made it a whole lot easier for us by pointing us in the right directions.  As far as the program goes, I think it has been a great success for Anderson Dahlen, by keeping us on track, improving the quality and being able to work with larger customers."
Mr. Steve Head, Business Improvement Director, Anderson Dahlen

Custom Computer Cables
Custom Computer Cables of America (CCCoA), headquartered in Garland, Texas, is a leading manufacturer of custom fiber optic and copper cable wire harnesses delivering to clients around the world. CCCoA became certified in 2010 and believe the ISO will act as a prominent vehicle to drive their business forward in 2011. "IMSM became a tactical team member in the planning and execution of becoming certified. Upon meeting with IMSM, who explained everything thoroughly, ISO certification went very well and we hit our due date of when we wanted to be certified. We already had a lot of systems in motion, so once IMSM helped us to realise exactly what needed to be done, it only took 6 weeks."
Mr. Jay Chenault, President & CEO, Custom Computer Cables
Vaughan Industries
Vaughan Industries designs and produces electronic components, based in Cornwall, manufacturing for the UK, Chinese as well as global markets. In the past 3 years, Vaughan Industries has doubled its workforce and capability and trebled the size of its premises. Vaughan Industries became ISO 9001 certified as a result of demand from a major Chinese customer and used IMSM's services to acquire the ISO certifications. "IMSM were extremely helpful, our IMSM consultant was brilliant. There are a lot of peculiarities in our particular industry, and our IMSM consultant had plenty of ideas to help us work out how best to adapt the procedures. Rather than just telling us what to do like a Sergeant Major, our consultant established a strong relationship with us from the beginning, working with us closely to propose the best ideas and suggesting the best possible improvements. They were there when we needed them, but they never got in the way."
Dr. Mark Vaughan, Managing Director, Vaughan Industries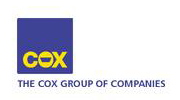 The Cox Group
The Cox Group is a multi-disciplined highly-diverse organisation that provides services to collect, manage, sort and recycle waste throughout South East England. Established in 1979, the company has grown tremendously, and today it is made up of 3 main divisions: Cox Skips, skip hire; Team Waste Southern Ltd., a multi-collection trade waste service; and The Recycling Partnership Ltd., a waste recyclables collection company. IMSM initially visited The Cox Group to implement the ISO 9001 Quality Management System, to complement this; The Cox Group subsequently acquired ISO 14001 Environmental Management. These Management Systems were further enhanced by obtaining OHSAS 18001 Occupational Health and Safety Management. "The Cox Group used IMSM's consultancy services to obtain all of three qualifications. IMSM greatly helped us to increase the strength of its quality at work systems. The industry knowledge, experience and un-rivalled assistance that IMSM has offered us to date supported and continually developed our company with each quality system that we operate".
Mr. Brian Parker, Operations Manager, The Cox Group

DAU Components Limited
DAU Components Ltd formed in 1977 and specialises in passive electronic components, electronic systems, thermal management and 'e-mech' components. Recently, they have made a successful move into supplying LEDs to a leading automotive supplier. DAU distribute throughout Europe and the Far East, working closely with customers to provide parts to their specific requirements, focusing their efforts on a core range of products, and recognising that holding an ISO accreditation is an essential prerequisite for business today. "IMSM is a highly experienced professional consultancy, delivering consistent ISO standards and other business services. They have added value to DAU Components by highlighting where we had exceptional business strengths, which differentiates ourselves from our competitors. DAU receive an annual ISO 9001 Quality Management System independent audit, which is very important to the business as we grow and move forward. The annual audit ensures we remain on track and that continuous improvement activity is tracked and in-line with developing the business."
Mr. Jon Davies, Technical Manager, DAU Components Limited

B2 Business Systems Ltd
Established for 20 years, B2 Business Systems Ltd. (B2) started out as a door to door Xerox Photocopier reseller. Gradually B2 employed more and more specialised IT staff, until eventually they formed their own IT department selling IT solutions. On the back of selling the photocopiers and printers, they also began selling paper and stationary and subsequently another branch of the business was developed, selling office supplies. B2 understood that they would have to go through some significant changes in the way the company is run and the way it works in order to stay competitive. "We have found ourselves creating things and changing processes in ways that we would never have thought of without the ISO guidelines in place. "Our IMSM Assessor was absolutely fantastic; they knew exactly what they were doing. They came in and had a chat with us initially, then came back in and did the assessment with us. They then presented us with the manual, which we were all a bit scared to even look at, but when we did it was very satisfying when we realised that, yes, we do that and it sounds really good! Our Assessor was brilliant throughout the whole process, even the after support was offered for whenever we had questions and it's been great for things like that. In terms of the support from them, it's been very good."
Mr. Ian Challinor, Implementation Manager, B2 Business Systems Ltd

Murray & Willis
Many of our clients are blue chip organisations that need confidence in their suppliers' security processes, for example, if we're emailing sensitive blueprints and plans on new projects, they want to know we're doing whatever it takes to protect their data. While we already operate to many of the standard's requirements, securing ISO 27001 helps maintain their trust and win the trust of new clients.
Dawn Clempson, HR and Training Manager, Murray & Willis

Synteras
"Having ISO 9001 proves to potential clients that we are serious about delivering quality services in demanding markets. More and more customers are requiring an ISO certification and we are prepared to meet that need."
Mr Steve Chiodini, Synteras
Contact Us
For a free Quotation or On-Site presentation by an ISO Specialist, contact us today!
IMSM New Zealand Ltd.
The AIG Building,
Plaza Level,
41 Shortland Street,
Auckland 1010
Tel:
09 363 9507