Wisconsin
Local ISO Certification Specialists in Wisconsin

Wisconsin
25% of America's cheese is manufactured in Wisconsin, but if you think we're just a bunch of 'cheese heads' you're dead wrong. The Badger State is diverse. Our staple farming, manufacturing brewing industries have helped sustain and create an economy that can weather recession laden storms.
Using proven procedures to provide quality products can help ensure your business will not only weather future storms but will also shine against your competitors. Showcase your business's pedigree and commitment to worldwide best practices and quality management systems with ISO 9001. Already have ISO 9001? Why not bolster your existing ISO arsenal with ISO 14001 in environmental management or a whole host of industry specific certifications? If you're unsure how ISO competency will benefit your business, call our IMSM Wisconsin team today for advice on why and where to start.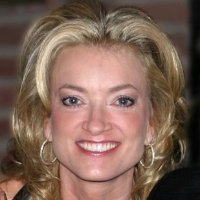 Delrae Eden
DelraeEden@imsm.com
As an IRCA Certified Lead Auditor with 20+ years experience in Business Management, Administration, Human Resources, and Facilities Management, Delrae brings a wealth of expertize and experience to ISO implementation.
Delrae's ISO experience spans 100+ successful certifications in the Twin Cities and her approach facilitates a common sense Quality Management System based on simple and proven business practices which results in an easy to manage system designed specifically for the companies she works with. Delrae manages our ISO clients in and around Minnesota and the Midwest and is happy to discuss all areas of ISO certification and how it could help your business.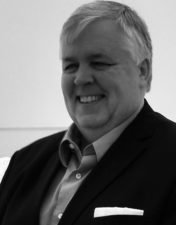 Scott Mersch
ScottMersch@imsm.com
Scott has worked with IMSM since 1998. Over the course of his time with IMSM, he has achieved and maintained top sales honors worldwide, and has the privilege of managing the absolute best team of sales managers, auditors and assessors.
14 years in operations for a chemical processing facility taught Scott all aspects of production, planning, purchasing, inventory, shipping / transportation, logistics, training and managing personnel. He has a strong background in contracts and negotiation and International trade. He has studied, and has practical experience in all modes of transportation.
All of this practical experience helps Scott understand the day to day running of a business. He was trained and helped to implement an ISO 9001 system with a very profitable outcome. Seeing the benefits firsthand has made him passionate about the benefits of ISOs – he has no doubt that following the systems improves the enterprise, morale, and the bottom line. Fundamentally, management systems are the key to a successful business.
Scott is an ISO specialist and conversant in, ISO 9001 (Quality Management Systems), ISO 14001 (Environmental Management), OHSAS 18001 (Health & Safety), ISO 27001 (Information Security Management), ISO 22000 (Food Safety Management Systems) as well as standards for Aerospace, Automotive, Medical, Business Continuity, and Defense.
Contact Us
For a free Quotation or On-Site presentation by an ISO Specialist, contact us today!
IMSM Inc USA Headquarters
888 Prospect Street
Suite 200 La Jolla
California, CA 92037
USA
Tel:
858 263 2888