West Virginia
Local ISO Certification Specialists in West Virginia

West Virginia
West Virginia is exploding with natural resources. With reserves of coal, gas, stone and oil, we know that our fertile Valley has a head start in industry. From the busy urban centres of Charleston to the mills of Pittsburgh, here in the Mountain State we're growing stronger every year. With untapped lumber surrounding us, we're home to vast reserves of natural resources, so who knows what the future holds?
IMSM is here to help West Virginians get their businesses closer to international standards. Our dedicated team can help your business secure ISO 9001 through improving its quality management processes, or advice you on whether a specialist standard like ISO 27001 in Data & Information Security is more appropriate. Get in touch today and find out how we can help you do even better!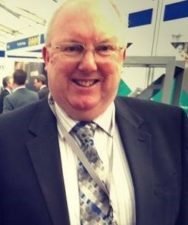 Richard Beacham
RichardBeacham@imsm.com
Richard has been with IMSM since its infancy. Originally a lawyer, he has always had an interest in what makes a company tick so the opportunity to work with such a variety of businesses through ISO certification couldn't be better.
Richard started the US operations a couple of years after joining IMSM and now has a client base that extends throughout North America, Europe and Asia, ranging from small independent manufacturers to major corporations, and data security companies that contract to UK and USA Government departments. Richard has seen IMSM grow over the years which gives him an invaluable and detailed insight into the process a company needs to go through to gain certification. He spends ten days a month in the US working with clients around Virginia, Maryland and DC and the rest his time is spent in the UK.
Whilst not consulting with potential clients or rushing in and out of airports, you will find Richard at his home in the Midlands with his sheep, chickens and geese.
Contact Us
For a free Quotation or On-Site presentation by an ISO Specialist, contact us today!
IMSM Inc USA Headquarters
888 Prospect Street
Suite 200 La Jolla
California, CA 92037
USA
Tel:
858 263 2888