Washington
Here in Washington, the only state named after a President, we are proud of our history and our future. In the 'Evergreen' state, our abundant water means we have hydroelectric power by the bucket load, thanks to the Columbia River. We're also home to Boeing, Microsoft and Amazon.com with some of America's richest and most powerful businesspeople choosing Washington as their home. Seattle's buzzing creativity is internationally renoun.
At IMSM we know the challenges businesses face today, and want to help you be even more competitive in a changing world. Whether you're an established tech business wishing to strengthen your data processes with ISO 27001, a start up aiming to nail its quality processes through ISO 9001 or a link in the aerospace supply chain with AS9001 in your sights, we're here ready with the best advice and guidance you can find. Get in contact with our team today.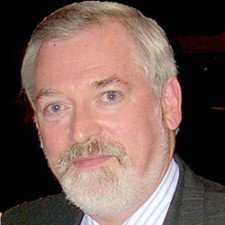 Mike Todd
MikeTodd@imsm.com
Mike has over 20 years experience in the world of ISO certification with an additional 14 years as a business owner, he has a deep understanding not only of how the ISO certification process works, but also how it benefits a business from the inside. Mike's previous experience in international trade gives him a real insight into the complexity involved in high value projects and can apply this knowledge to the management of his clients journey through ISO certification.
Mike has worked in a variety of industries, mostly within technology and has dealt with both small businesses and large corporations running big complex projects. In Mike's free time he enjoys amateur photography, improving his golf and nurturing his love of high performance cars.
Contact Us
For a free Quotation or On-Site presentation by an ISO Specialist, contact us today!
IMSM Inc USA Headquarters
888 Prospect Street
Suite 200 La Jolla
California, CA 92037
USA
Tel:
858 263 2888