Washington DC
Local ISO Certification Specialists in Washington DC

Washington DC
Capital of the United States, home to our Government and a top tourist destination, Washington DC has a unique economy and profile of business. The many thousand professional and service companies based in DC are competing with the best of the best, and in this environment an ISO is an effective way to highlight your commitment to quality. This might be management quality systems through ISO9001, but also the systems you have in place to protect sensitive data and information with ISO 27001 or the approach you take to environmental concerns with ISO 14001.
IMSM works with companies of all shapes and sizes, worldwide. Our ambition for your business, is as great as your ambition. Contact us to take your first step to a focused approach to quality management.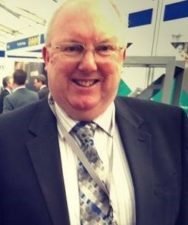 Richard Beacham
RichardBeacham@imsm.com
Richard has been with IMSM since its infancy. Originally a lawyer, he has always had an interest in what makes a company tick so the opportunity to work with such a variety of businesses through ISO certification couldn't be better.
Richard started the US operations a couple of years after joining IMSM and now has a client base that extends throughout North America, Europe and Asia, ranging from small independent manufacturers to major corporations, and data security companies that contract to UK and USA Government departments. Richard has seen IMSM grow over the years which gives him an invaluable and detailed insight into the process a company needs to go through to gain certification. He spends ten days a month in the US working with clients around Virginia, Maryland and DC and the rest his time is spent in the UK.
Whilst not consulting with potential clients or rushing in and out of airports, you will find Richard at his home in the Midlands with his sheep, chickens and geese.
Contact Us
For a free Quotation or On-Site presentation by an ISO Specialist, contact us today!
IMSM Inc USA Headquarters
888 Prospect Street
Suite 200 La Jolla
California, CA 92037
USA
Tel:
858 263 2888