Tennessee
Local ISO Certification Specialists in Tennessee

Tennessee
From Memphis to Pidgeon Forge, Nashville to Bristol, Tennessee hearts and businesses keep time with the music and move with the times. Stretching from the Great Smoky Mountains to the majestic Mississippi, this is one beautiful state to do business in, no wonder it's in the Top 10 US tourist destinations. Tennessee's economy is thriving – not just in tourism, but agriculture, mining and entertainment.
Whatever your Tennessee business, international standards can demonstrate your commitment to quality. ISO 9001 is the benchmark of quality management and is recognised throughout the world as a sign that your business is focused on what matters. If you want to grow your business beyond its Tennessee Mountain Home, then ISO 9001 is a great place to start. Contact us to find our more.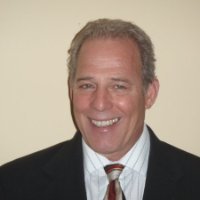 David Werner
DaveWerner@imsm.com
David is a Regional Manager for IMSM, with thirty plus years of experience in distribution, manufacturing, and service industries. David knows how ISO Certified companies operate and can identify exactly how ISO Certification can help your company.
Having spent the last 17 years, helping 200 + businesses in all industries go through the ISO Certification process, David has the knowledge and insight of how the ISO process can identify areas for improvement and build company profits.
Contact Us
For a free Quotation or On-Site presentation by an ISO Specialist, contact us today!
IMSM Inc USA Headquarters
888 Prospect Street
Suite 200 La Jolla
California, CA 92037
USA
Tel:
858 263 2888