South Dakota
Local ISO Certification Specialists in South Dakota

South Dakota
We South Dakotans know there's plenty more to this state than Mount Rushmore. We've got a lot to offer, our rich grasslands and fertile soil mean we love ranches and livestock. East of the Missouri there's a heck of lot growing! In Sioux Falls and Rapid City industry has also taken shape with significant growth in electronics manufacturing, meatpacking and more. There's still gold in these hills! But it's the hard work of local folks that has made this proud state the big industrial player it now is.
IMSM are ready to help businesses wanting to meet the challenges of a changing economic climate. ISO9001 is the perfect way to show how your business is adapting and can compete internationally, highlighting its commitment to quality management systems. Contact our expert ISO team today and see how we can help you showcase the best your business has to offer.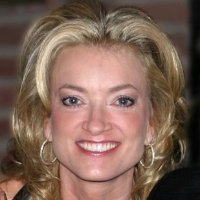 Delrae Eden
DelraeEden@imsm.com
As an IRCA Certified Lead Auditor with 20+ years experience in Business Management, Administration, Human Resources, and Facilities Management, Delrae brings a wealth of expertize and experience to ISO implementation.
Delrae's ISO experience spans 100+ successful certifications in the Twin Cities and her approach facilitates a common sense Quality Management System based on simple and proven business practices which results in an easy to manage system designed specifically for the companies she works with. Delrae manages our ISO clients in and around Minnesota and the Midwest and is happy to discuss all areas of ISO certification and how it could help your business.
Contact Us
For a free Quotation or On-Site presentation by an ISO Specialist, contact us today!
IMSM Inc USA Headquarters
888 Prospect Street
Suite 200 La Jolla
California, CA 92037
USA
Tel:
858 263 2888