Oklahoma
Local ISO Certification Specialists in Oklahoma

Oklahoma
Oklahoma is a state on the move, from Tulsa down to Durant businesses are expanding and evolving to face and overcome new challenges and adapt to the ever changing US economy. Where cotton and oil were once the heavy hitters in the Oklahoman economy, wheat and natural gas production have supplanted those once famous staples.
You probably think that international standards don't matter much in your industry, but at the rate our economy is changing it's going to get harder and harder to keep up with best practice. Help futureproof your business by showing a solid commitment to management systems that will ensure winning quality for your clients.
Our dedicated IMSM Oklahoma team are waiting for your call. If you're a small business interested in ISO9001, an aeronautics supplier in need of AS9100 or a service sector business aiming for ISO 27001, we want to help you along your journey. Want to properly showcase you're credentials to clients? Contact us today and find out more.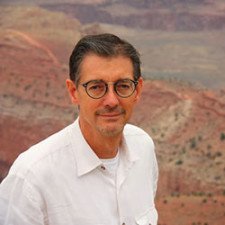 Steve Hoff
SteveHoff@imsm.com
Steve Hoff, our Local Area Manager for Kansas, Oklahoma and the Dallas area, has an extensive working knowledge of ISO processes.
During the 1990s, the company he was working for went through the ISO 9000 process, giving him an insightful view into how the process works from inside a business. Of course there are a number of differences between then and now, most importantly the modern ISO processes which Steve delivers today are far more geared towards adapting to the best business practices of each individual company.
Steve's background is technical – he has an MSc in Geochemistry, and has worked in the analytical industry – but his business knowledge is broad. He believes he has a particular affinity for mechanical companies, as his analytical skills are easily transferable to these working processes.
Steve likes to spend his spare time collecting and selling antique and vintage books, and considers himself a history buff. He's also a keen astronomer, and even has an observatory in his back yard.
Contact Us
For a free Quotation or On-Site presentation by an ISO Specialist, contact us today!
IMSM Inc USA Headquarters
888 Prospect Street
Suite 200 La Jolla
California, CA 92037
USA
Tel:
858 263 2888