Ohio
Local ISO Certification Specialists in Ohio

Ohio
Ohio – the Buckeye State – is booming! Known for encouraging business growth, Ohio is headquarters for a number of the US's largest companies including Procter & Gamble and Goodyear Tire & Rubber. We are rightly proud of our innovation and tech sectors, and are a national leader in 'green' economy with a thriving bioscience sector. Ohio is simply a great place to do business.
The IMSM Ohio team are waiting to help your business do even better. ISOs standards are available for a multitude of businesses to demonstrate the quality of their internal processes. Maybe you're an IT start-up in Cincinnati working towards ISO9001, or a big technical employer looking to gain your ISO 27001 to secure your data further. Get in touch with the team today to find out more.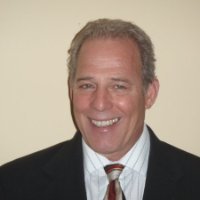 David Werner
DaveWerner@imsm.com
David is a Regional Manager for IMSM, with thirty plus years of experience in distribution, manufacturing, and service industries. David knows how ISO Certified companies operate and can identify exactly how ISO Certification can help your company.
Having spent the last 17 years, helping 200 + businesses in all industries go through the ISO Certification process, David has the knowledge and insight of how the ISO process can identify areas for improvement and build company profits.
Contact Us
For a free Quotation or On-Site presentation by an ISO Specialist, contact us today!
IMSM Inc USA Headquarters
888 Prospect Street
Suite 200 La Jolla
California, CA 92037
USA
Tel:
858 263 2888