North Carolina
Local ISO Certification Specialists in North Carolina

North Carolina
Ranked in the top 10 of US states by gross state product in 2015, the North Carolina economy just keeps on growing. Tobacco, textiles and paper production continue to be important but it's our cities that are flourishing as centres for financial services, pharmaceuticals and biotech. Growth in cities, means growth in a wide range of service industries.
So, whether you're a care home or realtor on the beginning of your quality journey with ISO 9001 or a leading pharmaceutical manufacturer in search of your Medical Devices ISO 13485, then our team of experienced assessors is here to help you. Speak to us today to find out more.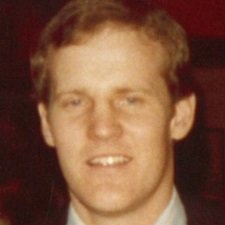 Patrick Cummins
patrickcummins@imsm.com
Patrick, the Local Area Manager for North Carolina, has a wealth of knowledge on how international standards can help your business. From experience he has seen how developing good habits and management processes early on can contribute to business success, and the vital role that ISO certification plays in this. With a wealth of experience in the food industry and working alongside manufacturing companies on ISOs, Patrick particularly enjoys being on the cutting edge of new technologies.
Patrick graduated from the University of Georgia and had a brief term in the US army as an artillery officer and battery commander. Since then, he has been in sales for several years, working with many fortune 500 companies including RJR, Coke, Pepsi, Planters Lifesavers – selling ingredients including cocoa, sugar, dehydrated vegetables, spices, oils and shortenings from Hunt Wesson.
He currently works with IMSM marketing quality management programs to help new clientele including fabricators, cnc shops, and automobile parts suppliers.
Patrick likes to keep busy outside of work by playing golf – he says that no matter how well you play, you always want to play better! He enjoys chasing perfection, and the challenges that playing a round brings.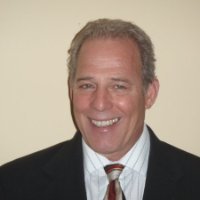 David Werner
DaveWerner@imsm.com
David is a Regional Manager for IMSM, with thirty plus years of experience in distribution, manufacturing, and service industries. David knows how ISO Certified companies operate and can identify exactly how ISO Certification can help your company.
Having spent the last 17 years, helping 200 + businesses in all industries go through the ISO Certification process, David has the knowledge and insight of how the ISO process can identify areas for improvement and build company profits.
Contact Us
For a free Quotation or On-Site presentation by an ISO Specialist, contact us today!
IMSM Inc USA Headquarters
888 Prospect Street
Suite 200 La Jolla
California, CA 92037
USA
Tel:
858 263 2888