New York
Local ISO Certification Specialists in New York

New York
New York is the single largest economy in the United States, our gross state product is over a trillion dollars! Now, most folks would be happy to rest on those laurels, but we're New Yorkers, we always build bigger & we always build better.
Our state is truly world class, we don't settle for mediocre – an ISO gives your business the opportunity to showcase its world-class quality with international ISO certification.
Whether you are located in Long Island or Buffalo, IMSM can help your business gain the right international management competency no matter the industry. From ISO 9001 in quality management through to specialist standards like ISO14001 in environmental management and ISO13485 in medical device quality there's an ISO that can help your business. Cement your business future success and contact our IMSM New York team today for advice on how to begin your ISO journey.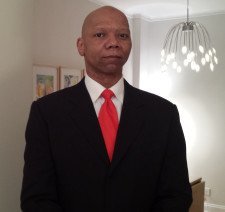 Anthony Blackwell
AnthonyBlackwell@imsm.com
Anthony is our Local Area Manager for the New Jersey and New York area and has helped many clients through the ISO process since joining IMSM.
A PhD in psychology and a successful career working as a director in the mental health profession in New York has given Anthony an exceptional talent for understanding the individual needs of each client on a truly one-to-one basis. He has also spent time living and working in both Europe and Asia, during which time he built several business from the ground up, granting him a personal insight into the challenges and problems facing his clients, particularly those who want to achieve international success. His personable approach and methodical process ensures you get the best ISO certification to help your business grow. Anthony gets to know each client well before adjusting the process to fit their business needs.
Outside of working hours, Anthony is a keen dancer, which takes him to events all over the globe. He really enjoys meeting fellow Argentine tango enthusiasts and being granted the 'keys to the city' in each new adventure he pursues.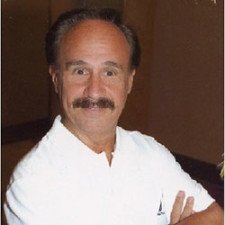 James Goldstein
JamesGoldstein@imsm.com
James has a wealth of experience to draw upon when it comes to issuing ISO certifications – with over 16 years working for IMSM, and as the Regional Manager for the Northeast, Lead Auditor for the US and Director of Operations for Latin America.
James holds a Doctorate in Business Management from Concordia University and has authored numerous articles on quality management. He has lectured at many colleges and universities including Wharton and Hofstra and has taught distributive education in NYC high school.
With an extensive career in business, James held the position of President of Variety Entertainment (a division of Phoenix Industries which is publicly held) as well as running his own very successful distribution and logistics company. As a successful former business owner himself, James understands the needs of each individual business, from as small as two employees all the way up to major corporations. His diverse range of specialties range from aerospace to food safety to business contingency, so no matter what your business operates in, you can be sure that he can help you.
James has worked with over 400 international firms helping them to attain ISO 9001, 14000, 27000 and AS9100 Registration. He is an IRCA Certified ISO 9000 Training Lead Auditor and holds an ISO 14000 Environmental Training Certificate.
Outside of work, James is a qualified SCUBA instructor.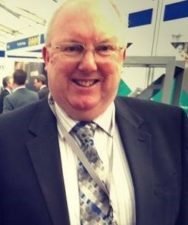 Richard Beacham
RichardBeacham@imsm.com
Richard has been with IMSM since its infancy. Originally a lawyer, he has always had an interest in what makes a company tick so the opportunity to work with such a variety of businesses through ISO certification couldn't be better.
Richard started the US operations a couple of years after joining IMSM and now has a client base that extends throughout North America, Europe and Asia, ranging from small independent manufacturers to major corporations, and data security companies that contract to UK and USA Government departments. Richard has seen IMSM grow over the years which gives him an invaluable and detailed insight into the process a company needs to go through to gain certification. He spends ten days a month in the US working with clients around Virginia, Maryland and DC and the rest his time is spent in the UK.
Whilst not consulting with potential clients or rushing in and out of airports, you will find Richard at his home in the Midlands with his sheep, chickens and geese.
Contact Us
For a free Quotation or On-Site presentation by an ISO Specialist, contact us today!
IMSM Inc USA Headquarters
888 Prospect Street
Suite 200 La Jolla
California, CA 92037
USA
Tel:
858 263 2888