Montana
Local ISO Certification Specialists in Montana

Montana
Montana's multiple industries along with its hard working citizens are what make this state great. Historically, Montanans have always prospered through ranching, lumber and mining, but we've adapted, evolved & embraced some vibrant new industries along the way. Millions of tourist grace our beautiful state to see the likes of Little Bighorn and Yellowstone, and they're no doubt treated to a delicious beer from one our many craft breweries while visiting.
Here at IMSM we want to help you brew better business success. What's the most important ingredient? Why, ISO competency of course.
The concept of international management standards might seem remote if you are a local Montana business, but with the right ISO's you'll showcase and open your business to a whole host opportunities. ISO 9001 is the perfect way to showcase the quality of your business and its underlying management practices. If you want to know how ISO competency can benefit your business, give the expert IMSM Montana team a call today.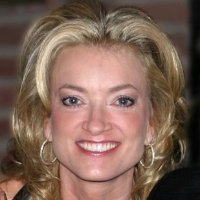 Delrae Eden
DelraeEden@imsm.com
As an IRCA Certified Lead Auditor with 20+ years experience in Business Management, Administration, Human Resources, and Facilities Management, Delrae brings a wealth of expertize and experience to ISO implementation.
Delrae's ISO experience spans 100+ successful certifications in the Twin Cities and her approach facilitates a common sense Quality Management System based on simple and proven business practices which results in an easy to manage system designed specifically for the companies she works with. Delrae manages our ISO clients in and around Minnesota and the Midwest and is happy to discuss all areas of ISO certification and how it could help your business.
Contact Us
For a free Quotation or On-Site presentation by an ISO Specialist, contact us today!
IMSM Inc USA Headquarters
888 Prospect Street
Suite 200 La Jolla
California, CA 92037
USA
Tel:
858 263 2888