Minnesota
Local ISO Certification Specialists in Minnesota

Minnesota
Few states can boast multiple powerful industries, but in Minnesota we are rightly proud of having one of the most diverse economies in the US. From big name retailers like Target, Best Buy and SuperValu who have all chosen to base themselves here to significant food, forestry and mining sectors, we pack in variety.
Regardless of what industry your business is based in, the IMSM Minnesota team want to help you. Whether your family run farm is in need of ISO 9001 or you're a large retail competitor wanting to stand out with a BS OHSAS 18001 Occupational Health & Safety certification, our experts and skilled assessors will put you on the right track. Contact our team today to find out more.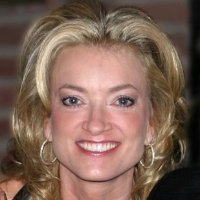 Delrae Eden
DelraeEden@imsm.com
As an IRCA Certified Lead Auditor with 20+ years experience in Business Management, Administration, Human Resources, and Facilities Management, Delrae brings a wealth of expertize and experience to ISO implementation.
Delrae's ISO experience spans 100+ successful certifications in the Twin Cities and her approach facilitates a common sense Quality Management System based on simple and proven business practices which results in an easy to manage system designed specifically for the companies she works with. Delrae manages our ISO clients in and around Minnesota and the Midwest and is happy to discuss all areas of ISO certification and how it could help your business.
Contact Us
For a free Quotation or On-Site presentation by an ISO Specialist, contact us today!
IMSM Inc USA Headquarters
888 Prospect Street
Suite 200 La Jolla
California, CA 92037
USA
Tel:
858 263 2888