Kentucky
Local ISO Certification Specialists in Kentucky

Kentucky
Kentucky is a state with a rich culture and diverse economy. Bluegrass and bourbon aren't the only things that grow & distill here! We build the most well-loved and best selling autos in the nation, from thoroughbreds to flatbeds Kentucky is all about horsepower.
Everyone knows about Kentucky's trademark hospitality, but not everybody knows about Kentucky's trademark quality. At IMSM we want to help local Kentucky businesses from Ballard all the way to Boyd County showcase that rich southern quality. If you're looking to gain competency in Quality Management for the Automotive Industry with ISO/TS 16949, or just looking to start out simple with ISO 9001, IMSM's expert Kentucky managers can provide you with all the help and advice your business will ever need. Show your commitment to world class standards and call IMSM today.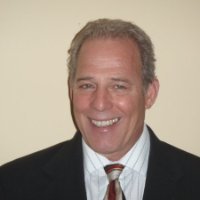 David Werner
DaveWerner@imsm.com
David is a Regional Manager for IMSM, with thirty plus years of experience in distribution, manufacturing, and service industries. David knows how ISO Certified companies operate and can identify exactly how ISO Certification can help your company.
Having spent the last 17 years, helping 200 + businesses in all industries go through the ISO Certification process, David has the knowledge and insight of how the ISO process can identify areas for improvement and build company profits.
Contact Us
For a free Quotation or On-Site presentation by an ISO Specialist, contact us today!
IMSM Inc USA Headquarters
888 Prospect Street
Suite 200 La Jolla
California, CA 92037
USA
Tel:
858 263 2888