Kansas
Local ISO Certification Specialists in Kansas

Kansas
One of America's most naturally beautiful states, Kansas is famous for wheat fields that stretch into the distance. Kansas is America's back yard, giving the nation some of its most important crops. More than just wheat, Kansas is home to big meatpacking and dairy industries. Food processing in Kansas City is big business! Commercial aerospace is thriving in our great state, so no wonder that big aircraft firms like Cessna, Learjet and Hawker Beechcraft all set up shop here.
IMSM is ready to help businesses across Kansas do even better. If you're working in food and dairy in Kansas, ISO 9001 can help your business develop its underlying quality systems. IMSM can also help all companies working in Aerospace industries get the all important AS 9100 which guarantees quality management specifically in this industry. We're waiting to hear from you, contact our Kansas team today!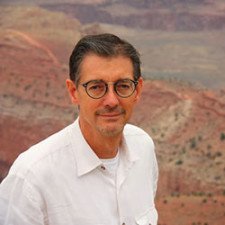 Steve Hoff
SteveHoff@imsm.com
Steve Hoff, our Local Area Manager for Kansas, Oklahoma and the Dallas area, has an extensive working knowledge of ISO processes.
During the 1990s, the company he was working for went through the ISO 9000 process, giving him an insightful view into how the process works from inside a business. Of course there are a number of differences between then and now, most importantly the modern ISO processes which Steve delivers today are far more geared towards adapting to the best business practices of each individual company.
Steve's background is technical – he has an MSc in Geochemistry, and has worked in the analytical industry – but his business knowledge is broad. He believes he has a particular affinity for mechanical companies, as his analytical skills are easily transferable to these working processes.
Steve likes to spend his spare time collecting and selling antique and vintage books, and considers himself a history buff. He's also a keen astronomer, and even has an observatory in his back yard.
Contact Us
For a free Quotation or On-Site presentation by an ISO Specialist, contact us today!
IMSM Inc USA Headquarters
888 Prospect Street
Suite 200 La Jolla
California, CA 92037
USA
Tel:
858 263 2888