Connecticut
Local ISO Certification Specialists in Connecticut

Connecticut
Connecticut boasts an amazing history and a thriving future. Our financial and insurance industries drive our economy with several major financial companies based here including United Financial and GE Capital. Connecticut plays host to Sikorsky industries, helping to support our troops by producing America's helicopters.
IMSM in Connecticut is dedicated to making the Tri-State area businesses grow. For businesses of all sizes ISO 9001 is the perfect place to start your ISO journey, providing a basis in quality management systems. For companies in specific sectors, like Aerospace where AS9100 sets the international standard, a specialist ISO can provide significant business and competitive benefits. Call one of our Local Area Managers to see how IMSM can better serve you, whatever your business.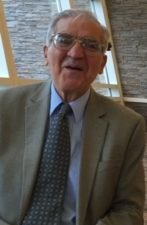 Tony Zona
TonyZona@imsm.com
Tony has been part of the IMSM team since the US business was opened almost 20 years ago. His extensive sales and management experience provide him with the unique knowledge and understanding needed to advise businesses to simplify their ISO Certification experience.
Tony's professional experience includes both large and small companies as well as running his own business. He fully understands the challenges and struggles faced in today's environment with increasing regulations and severe personal time restrictions. His knowledgeable and personable approach has successfully guided all his clients through the ISO process with the least amount of their time and work interruptions. He will guide you through all the steps required!
Contact Us
For a free Quotation or On-Site presentation by an ISO Specialist, contact us today!
IMSM Inc USA Headquarters
888 Prospect Street
Suite 200 La Jolla
California, CA 92037
USA
Tel:
858 263 2888