Illinois
Local ISO Certification Specialists in Illinois

Illinois
Illinois is proud to keep America going. A top producer of corn and soybeans, we also rank high in cattle and hog farming. Beneath our fertile soil lies plenty of mineral wealth too, with coal and oil reserves greater than any other state east of the Rocky's. These rich natural resources mean manufacturing has boomed here, and we've got a big range of industrial and commercial power. There's so much more to Illinois than just Chicago – Schaumburg and Oak Brook are also growing as business centers in their own right.
IMSM Illinois wants to help your business reach new heights. We offer a range of certifications, from the ISO 9001 that will put your company in line with international standards, to more specific ISOs tailored to your business. From a growing IT service business in Chicago looking for greater data security with ISO27001 to a medical devices manufacturer interested in ISO13485, or a small business seeking ISO 9001, call IMSM and find our how ISOs can help Illinois businesses grow.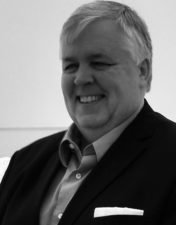 Scott Mersch
ScottMersch@imsm.com
Scott has worked with IMSM since 1998. Over the course of his time with IMSM, he has achieved and maintained top sales honors worldwide, and has the privilege of managing the absolute best team of sales managers, auditors and assessors.
14 years in operations for a chemical processing facility taught Scott all aspects of production, planning, purchasing, inventory, shipping / transportation, logistics, training and managing personnel. He has a strong background in contracts and negotiation and International trade. He has studied, and has practical experience in all modes of transportation.
All of this practical experience helps Scott understand the day to day running of a business. He was trained and helped to implement an ISO 9001 system with a very profitable outcome. Seeing the benefits firsthand has made him passionate about the benefits of ISOs – he has no doubt that following the systems improves the enterprise, morale, and the bottom line. Fundamentally, management systems are the key to a successful business.
Scott is an ISO specialist and conversant in, ISO 9001 (Quality Management Systems), ISO 14001 (Environmental Management), OHSAS 18001 (Health & Safety), ISO 27001 (Information Security Management), ISO 22000 (Food Safety Management Systems) as well as standards for Aerospace, Automotive, Medical, Business Continuity, and Defense.
Contact Us
For a free Quotation or On-Site presentation by an ISO Specialist, contact us today!
IMSM Inc USA Headquarters
888 Prospect Street
Suite 200 La Jolla
California, CA 92037
USA
Tel:
858 263 2888