Hawaii
Local ISO Certification Specialists in Hawaii

Hawaii
There's more to the Aloha state than sunshine and sandals. As 'the paradise of the Pacific,' we know how to make the most out of our tropical setting and thanks to the amazing volcanic beauty of our islands, we thrive on tourism. But we've also developed a strong farming sector in a range of crops, from pineapples to sugarcane. It's not just holidaymakers that come out to Hawaii either! We play an important role in defending America, which is why 75,000 military personnel live here.
IMSM Hawaii understands the needs of local businesses. Whatever your business, our ISO experts can help it reach a wider audience – ISO 9001 the international standard for quality management systems is generally the place to start, but call us today to discuss your requirements.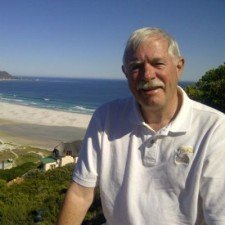 Sam Whiting
SamWhiting@imsm.com
Serving: California, Arizona, Nevada, New Mexico, Utah, Hawaii, Wyoming
Sam's passion is helping businesses to succeed. As an aerospace engineer, business owner, franchise expert and business consultant, he has over three decades of experience to benefit his clients.
Sam joined IMSM in 2002 and now heads up IMSM American operations as US Director. Based in San Diego, but working across the States, Sam believes that ISO standards are a formula for success for all businesses. By using proven procedures to provide consistent quality products, its possible to grow your business using "best practices" that are respected worldwide. Sam has helped hundreds of companies implement ISO management systems that have improved quality, increased sales and profits, and built a management system that works. Sam knows how to make the path to certification easy.
Contact Us
For a free Quotation or On-Site presentation by an ISO Specialist, contact us today!
IMSM Inc USA Headquarters
888 Prospect Street
Suite 200 La Jolla
California, CA 92037
USA
Tel:
858 263 2888