Georgia
Local ISO Certification Specialists in Georgia

Georgia
If Georgia was an independent country, we'd be the 28th largest economy in the world. Home to big names like Coca-Cola, Delta and UPS as well as thousands of SMEs, Georgia is a fine place to do business.
Our IMSM Georgia team are devoted to helping you get the best out of your business. Whether you are a large factory demonstrating commitment to its employees' health & safety through BS OHSAS 18001; a small company looking to improve its management quality through ISO 9001 or a medical device supplier interested in ISO 13485, our experts are here to help you. Get in touch today to find out more.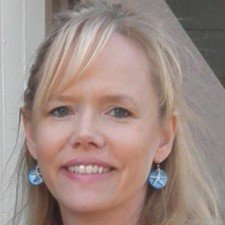 Amy Nickels
amynickels@imsm.com
678 988 3533
Amy has been helping companies through the ISO certification process with IMSM since 2009. Prior to this, she was Product Manager for NCR, a Fortune 500 computer hardware, software and electronics company, who completed the ISO certification process with Amy on board. With this experience, Amy knows how the process has changed and developed over the years and has a good understanding both as a client and as a consultant. Amy appreciates the common concerns from clients, especially small businesses, but can comfort them in the fact that certification is not as painful as it seems.
Amy enjoys working with small family run businesses where the dynamics of the company are different to that of a large corporation. They are often on a tight budget and Amy loves to prove that the certification process is often not as costly as expected and that IMSM can stick to a budget without the client facing unexpected expense. Seeing clients learn so much about their business processes is one of the reasons Amy enjoys her job – it's not all about the piece of paper. In her spare time, Amy enjoys yoga, the beach and boating.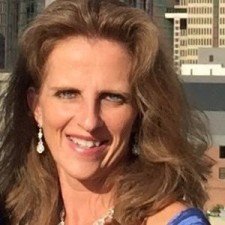 Krista McCarrick
kristamccarrick@imsm.com
With over 15 years sales and marketing experience within a variety of industries, Krista can offer in-depth advice about ISOs to clients across a broad range of businesses. Krista has marketed to all levels of management in financial, commercial, industrial, manufacturing and healthcare which has enabled her to gain a good understanding of a broad range of business processes. This equips her with the ability to guide her clients through the certification process and identify plenty of areas of improvement along the way.
Krista enjoys working with cutting-edge innovative companies, with a hunger to improve – often ISO certification is just the step they need to move them on to a next level of development.
Based in Atlanta, outside of work Krista enjoys family time, outdoor activities and travel.
Contact Us
For a free Quotation or On-Site presentation by an ISO Specialist, contact us today!
IMSM Inc USA Headquarters
888 Prospect Street
Suite 200 La Jolla
California, CA 92037
USA
Tel:
858 263 2888