Florida
Local ISO Certification Specialists in Florida

Florida
Florida is a lot more than just the adrenaline inducing amusement parks that it's internationally known for. We've developed the Sunshine State through our citrus crops, commercial fishing and construction industries whilst tourism has continuously flourished due to the amazing climate and natural beauty.
Whatever the shape or size of your business, ISOs can help you benchmark your buisness processes against international standards. ISO 9001 focuses on generic quality management processes – a driver for improvement in any business. On the otherhand a specialist standard like ISO 13485 for medical device testing can provide your business with a clear and focused set of business processes for a very particular area of your business, showcasing your attention to quality. Interested in finding out more about how an ISO can help your business? Contact the IMSM Florida team for an initial consultation.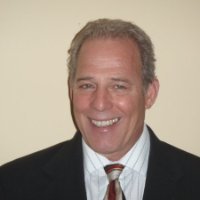 David Werner
DaveWerner@imsm.com
David is a Regional Manager for IMSM, with thirty plus years of experience in distribution, manufacturing, and service industries. David knows how ISO Certified companies operate and can identify exactly how ISO Certification can help your company.
Having spent the last 17 years, helping 200 + businesses in all industries go through the ISO Certification process, David has the knowledge and insight of how the ISO process can identify areas for improvement and build company profits.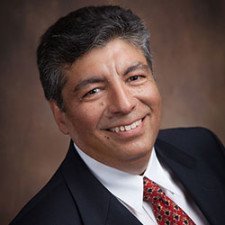 Manuel Cevallos
ManuelCevallos@imsm.com
Manuel provides ISO Certification advice to companies is southern Florida. His engineering and entrepreneurial background gives him a good insight into the operational side of a business so he knows exactly what a company needs in terms of their ISO certification.
Quality is a fundamental part of any company's growth and ISO certification is key to proving such quality. Through IMSM, Manuel helps his clients grow and expand by gaining the ISO certification that is best suited to their business, which is sometimes not the one they think they need. His expertise in both running a company and guiding companies through the certification process means that Manuel can give comfort to his clients during what can seem an unachievable process.
Manuel is a keen inventor, has been a Quality Management leader representing companies such as General Electric & Philip Morris in International Forums. A problem solver and an innovator. Throughout his entrepreneurial career of more than twenty five years has been involved in product development and manufacturing within the automotive industry; marketing throughout the US, Europe, Asia, Canada and Latin America with emphasis on quality and reliability. He is fluent in English, Spanish & Portuguese.
Contact Us
For a free Quotation or On-Site presentation by an ISO Specialist, contact us today!
IMSM Inc USA Headquarters
888 Prospect Street
Suite 200 La Jolla
California, CA 92037
USA
Tel:
858 263 2888