Alabama
Local ISO Certification Specialists in Alabama

Alabama
Investment in Alabama is slowly transforming our economy. We may still be known as the Cotton State, but our economy is so much more diverse than this suggests. Agriculture is still big business, making up half the economy in our state, but with Universities, Schools, important military bases and automotive manufacturers based here, our engineering and manufacturing sectors are booming.
We believe that all businesses have a role to play in the Alabama economy and that an ISO can open new opportunities for growth. Our team of specialists is ready to help you make the connection between the ISO process and business improvement; whether you are just starting out with ISO 9001, the benchmark for quality management processes worldwide, or interested in a more specialist standard like ISO 27001 in data security. Contact our experienced assessors today to find out more.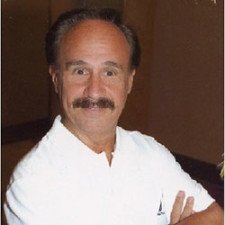 James Goldstein
JamesGoldstein@imsm.com
James has a wealth of experience to draw upon when it comes to issuing ISO certifications – with over 16 years working for IMSM, and as the Regional Manager for the Northeast, Lead Auditor for the US and Director of Operations for Latin America.
James holds a Doctorate in Business Management from Concordia University and has authored numerous articles on quality management. He has lectured at many colleges and universities including Wharton and Hofstra and has taught distributive education in NYC high school.
With an extensive career in business, James held the position of President of Variety Entertainment (a division of Phoenix Industries which is publicly held) as well as running his own very successful distribution and logistics company. As a successful former business owner himself, James understands the needs of each individual business, from as small as two employees all the way up to major corporations. His diverse range of specialties range from aerospace to food safety to business contingency, so no matter what your business operates in, you can be sure that he can help you.
James has worked with over 400 international firms helping them to attain ISO 9001, 14000, 27000 and AS9100 Registration. He is an IRCA Certified ISO 9000 Training Lead Auditor and holds an ISO 14000 Environmental Training Certificate.
Outside of work, James is a qualified SCUBA instructor.
Contact Us
For a free Quotation or On-Site presentation by an ISO Specialist, contact us today!
IMSM Inc USA Headquarters
888 Prospect Street
Suite 200 La Jolla
California, CA 92037
USA
Tel:
858 263 2888