Elevate your reputation with ISO certification
IMSM Can Help
Delivering high-quality ISO consultancy services at a fixed fee.

Importance of ISO Certification
ISOs (or International Standards) are woven into our lives as a trusted symbol of quality. You come into contact with ISO standards on a daily basis without even realising it. Hundreds of signs and symbols cross language barriers to communicate important messages, from your credit card number to the stop signs in the road.
By becoming ISO certified, your business gains a similar level of international recognition by meeting the standards that are important to your industry. It's a commitment to those standards that can be recognised by potential customers, existing customers and your staff. As a world-class ISO consultancy, IMSM can help you achieve ISO certification.
ISO certification made simple
The process of gaining ISO certification is, in itself, a way to improve your business and IMSM can help you every step of the way.
Our fixed fee approach allows you to calculate the cost/benefit of ISO certification to your business. Our experienced IRCA qualified assessors have a flexible approach that will help you to produce a set of procedures that are tailored to your business objectives.
By watching this video you are accepting YouTube Cookies which can only be managed through google.
"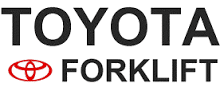 "With certification done and dusted, it is with no surprise that we will not think of any other service provider to take us through the transition phase for the new standards."
Toyota Forklift, Elize Koster - Regional Sheq Officer/National ISO Coordinator
"

"Our auditor has been brilliant. She looked really carefully about what parts of each ISO applied to us, and which bits were irrelevant, so it was tailored to our business and not the other way around."
John Waters, Instrument Technician, Inmar
"

"IMSM really presented themselves well, and the work that they did with us was invaluable."
Mr. Jay Wilinski, Quality Manager, Docunet
View All Testimonials
IMSM Key Principles
Our approach to ISO certification is based on a set of key principles:

Fixed Fees
We operate a fixed fee structure. ISO implementation is priced at a fixed rate from day one. No hidden charges, no unexpected invoices.
Contact IMSM Today

We're Flexible
The flexible nature of our ISO implementation is designed to fit around your business requirement and schedule.
Contact IMSM Today

Assigned Assessor
IMSM guarantees that the highly qualified and trained Assessor 
assigned to work with your business will be the same through-out the process, in order to maintain continuity.
Contact IMSM Today

ISO Framework
Implementation of the ISO framework is based on your organisation's existing systems. We simply look to improve the systems currently operating.
Contact IMSM Today

Full Implementation
We provide full implementation and aim to ensure that your journey to ISO certification is trouble free.
Contact IMSM Today
Contact Us
For a free Quotation or Remote presentation by an ISO Specialist, contact us today!
IMSM Ltd Head Office
The Gig House
Oxford Street
Malmesbury
Wiltshire
SN16 9AX
Tel:
01793 421208 Ext. 3163