Business Continuity Essentials
Our business continuity essentials allow your business to prepare against a range of potential issues, events and disruptions.
Business Continuity Essentials
The IMSM business continuity essentials is a series of processes and documents to better prepare your business against a range of potential issues, events and disruptions.
Using exclusively IRCA qualified consultants, we take the heavy lifting out of the process, by crafting required documentation and preparing you for success.
Downloads
What is Business Continuity Essentials?
Business continuity essentials is taken from the ISO 22301 standard, it is the IMSM "best practice" for business continuity for small and medium sized businesses. It is designed to help organisations ensure they are ready against potential issues, events and disruptions.
At the heart of the business continuity essentials is a service which creates a set of processes that when combined help protect your business, regardless of size, sector or perceived risk. It helps you actively prepare for disruptive events by conducting relevant business impact analysis and risk analysis. Implementing the business continuity essentials is much like an ISO standard, we base it around your own requirements, while still taking international best practice into account.
How will Business Continuity Essentials help my business?
Implementing these systems shows your customers and stakeholders you are dependable with a plan to stay in business. Be it a pandemic, supply disruption or adverse climate, you have the tools and plan to continue to meet your customers demand.
Your company will get a custom guide to navigating and preparing for disruption in the form of a business continuity plan. IMSM has taken this important element from

ISO 22301

and will help craft, communicate and implement this within your business

A business impact analysis will be performed to ensure there is a systematic process to determine and evaluate the potential effects of an interruption to critical business operations as a result of a disaster, accident or emergency

Business continuity essentials also provides demonstrable compliance with other international standards, including clause A17 of Annex A of

ISO 27001 (Data Security)
What is involved?
1. Initial Consultation: Our consultant will review what you currently have in place and where you may or may not be actively preparing for disruptive events. We'll then explain the documentation that will be provided and how it will be completed. At this stage we will begin drafting the required documentation for you, based on the information and examples you've provided to our consultant.
2. Production of Documentation: After the first meeting, our consultant will draft all required documentation. We'll regularly update you and may ask for examples of documentation or business practices throughout this process. At this stage your business continuity plan will become customized to your business operation, and we'll work with you to conduct the relevant business impact analysis and risk analysis, which is required and contained within the business continuity essentials service.
3. Review and Training: Once you have approved the documentation provided and any required amendments have been made, our consultant will guide you as the documentation is implemented and you communicate it throughout the organisation. As well as training you and your team on the documentation, we will show you how to test the business continuity plan as well as modifying your risk and impact analysis.
4. Successful Completion: Congratulations. You're now demonstrating best practice continuity and can clearly show your customers and other stakeholders that you are here to stay in business. Using your business continuity plan, you can plan immediate, medium and long term response and preparation to a variety of issues and circumstances. IMSM will issue you with a "Business Continuity Best Practice" logo for inclusion on your company website and other documentation.
Why IMSM?
Simple: we make it simple. We have been helping businesses achieve ISO certification since 1995 and have over 150 expert auditors operating around the world. With 15,000+ clients that have trusted us to implement ISOs, we are the experts and will do the heavy lifting, saving your company precious time. With a transparent fixed fee and flexible approach, we work with your business to make the process of gaining ISO certification as straightforward and beneficial as possible.
We strive to make ISO certification as straightforward as possible with our:
• World-class Gap Analysis
• Experiences and diverse lead auditors
• Flexible terms and contract
• Fixed fee
• Full implementation
• EFQM 'Recognised for Excellence' 5 Star Status
How can ISO specialists help your business?
Getting started with ISO certification can seem like a daunting process, which is why many businesses choose to use the help of an ISO consultant. We support and guide your business through certification. Our experienced assessors take the lead on auditing your business, helping you use the results to improve your quality management system. If necessary, there is also plenty of room for training.
Business Continuity Essentials Blogs
Take a look at our most recent blogs relating to Business Continuity Essentials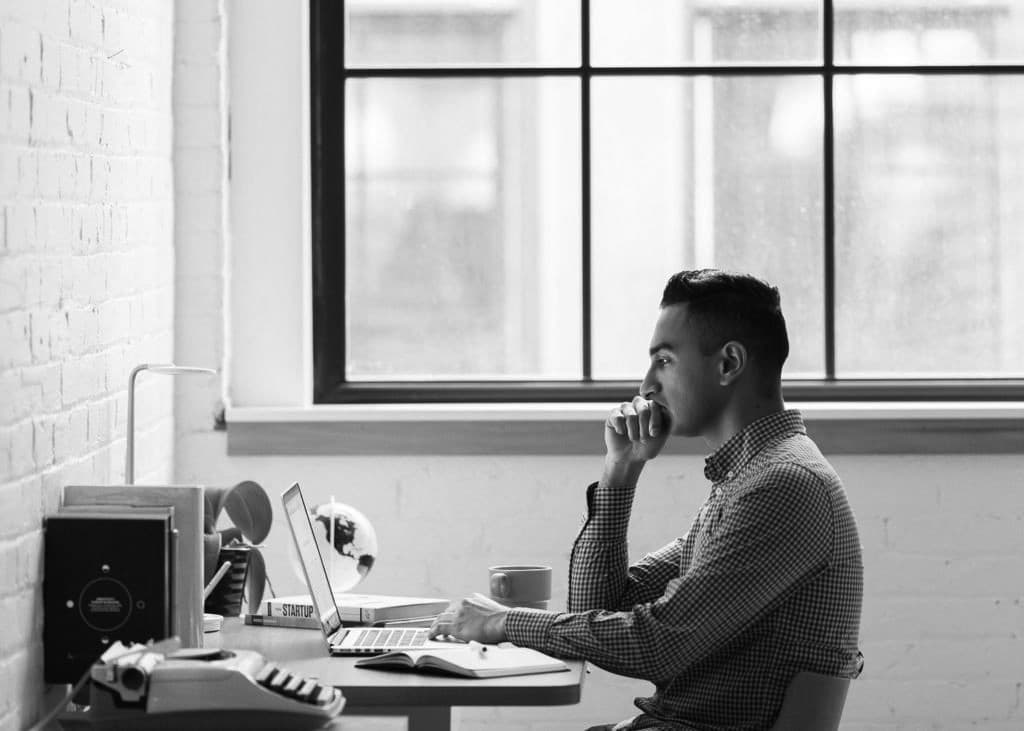 How to fit remote work into your business continuity plan
The concept of business performance during a crisis is perhaps a frightening and uncomfortable thought.
Read more
Contact Us
For a free Quotation or Remote presentation by an ISO Specialist, contact us today!
IMSM Ltd Head Office
The Gig House
Oxford Street
Malmesbury
Wiltshire
SN16 9AX
Tel:
+44 1793 296704