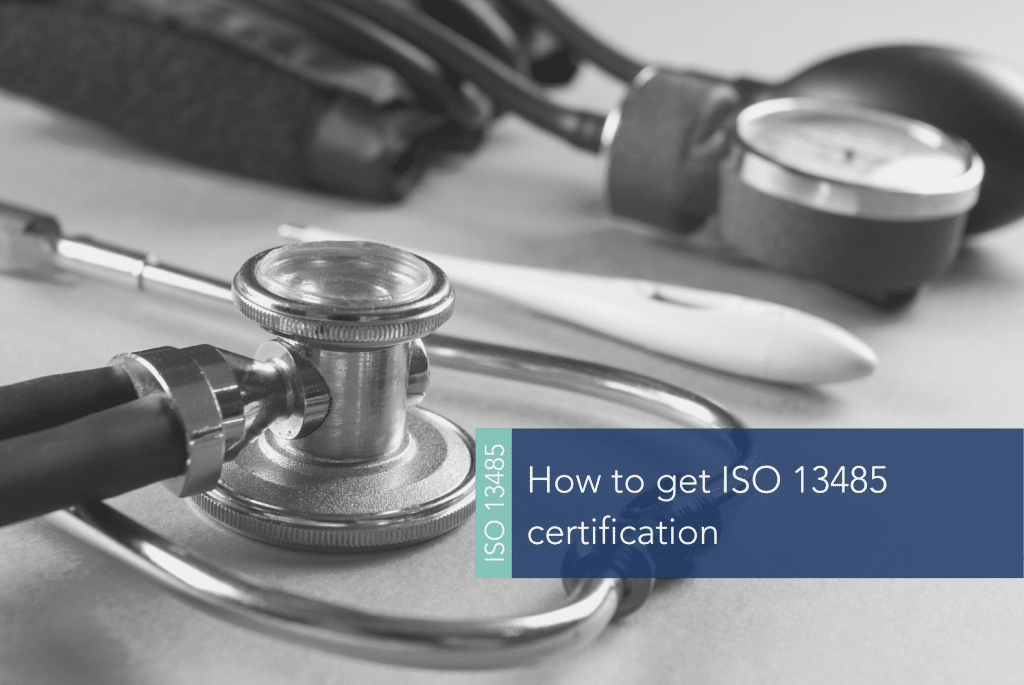 How to get ISO 13485 certification
March 31st, 2021 By Kaytieduffield
If you're a medical device manufacturer, it's likely that ISO 13485 will be on your radar. This internationally-recognised standard ensures such vital technology as yours is safe, effective, and delivered to a high quality. Not only does the certification help you become compliant with national and international legal requirements, but it will also help to open your business to a global market. Here's how to become ISO 13485 certified.
What is ISO 13485?
ISO 13485 is a type of quality management system for organisations that provide medical devices. Anyone in the industry knows that your product needs to consistently meet client and regulatory requirements.
ISO 13485 is the most acceptable global standard of its kind and comes with a wealth of advantages. The benefits of ISO 13485 include:
Getting up-to-date with the needs of regulatory authorities

Confidence to establish your business in the global market

Establishing robust control processes, including product development, manufacture and distribution

Optimised efficiency which leads to minimised costs

Gaining control of your supply chain

Is ISO 13485 mandatory?
In a nutshell, no, ISO 13485 is not mandatory, however, certification is extremely important as it harmonises your practices with legal and regulatory requirements that exist across the country, the EU and the rest of the world. While not mandatory, an organisation may find difficulty operating in some markets or getting their product recognised without it. Like most ISO standards, the framework is flexible, and you can build a quality management system for medical devices that suit your organisation as long as it meets international standards.
How do I get ISO 13485 certification?
Many medical device manufacturers find that expert consultants can help them implement their ISO 13485 quality management system with ease. With IMSM, our consultants work with you to design your quality management system and design control requirements, before submitting your organisation to a recognised certification body to audit your business and get you ISO 13485 certified.
ISO 13485 requirements are applicable to any organisation, no matter the size or complexity, including services as well as products. The structure of the standard consists of eight sections: the first three are introductory, and the final five contain details of the requirements for compliance for medical device manufacturing. The five main sections are as follows:
Section 4: Quality management system – discussing the quality management system and documentation requirements

Section 5: Management responsibility – outlining how management is responsible for the success and maintenance of the quality management system

Section 6: Resource management – detailing how human resources, buildings, infrastructure, and the working environment need to be controlled

Section 7: Product realisation – dealing with how to plan, review, design, purchase, create, control, and measure your product

Section 8: Measurement, analysis, and improvement – covering how to monitor your quality management systems' success, taking into account essential measurements like customer satisfaction, internal audits, and corrective and preventative actions
The next step involves operating your newly-implemented quality management system so you can collect the necessary documentation to audit, review your system and receive certification. These steps are as follows:
Performing an internal audit to ensure all the necessary processes are in place and identify any weaknesses that could cost your certification.

Management conduct a formal review to evaluate decision-making and resource assignment.

Use the above tasks to identify problems, correct them, and document how they were resolved.

Contact Us
For a free quotation or remote presentation by an ISO specialist, contact us today!
IMSM Ltd Head Office
The Gig House
Oxford Street
Malmesbury
Wiltshire
SN16 9AX
Tel:
+44 1793 296704